Hoard's Dairyman runs a cow judging contest for agrimarketers every year. Each year they promote it with a poster featuring a pop culture. These are a samples from the past few years.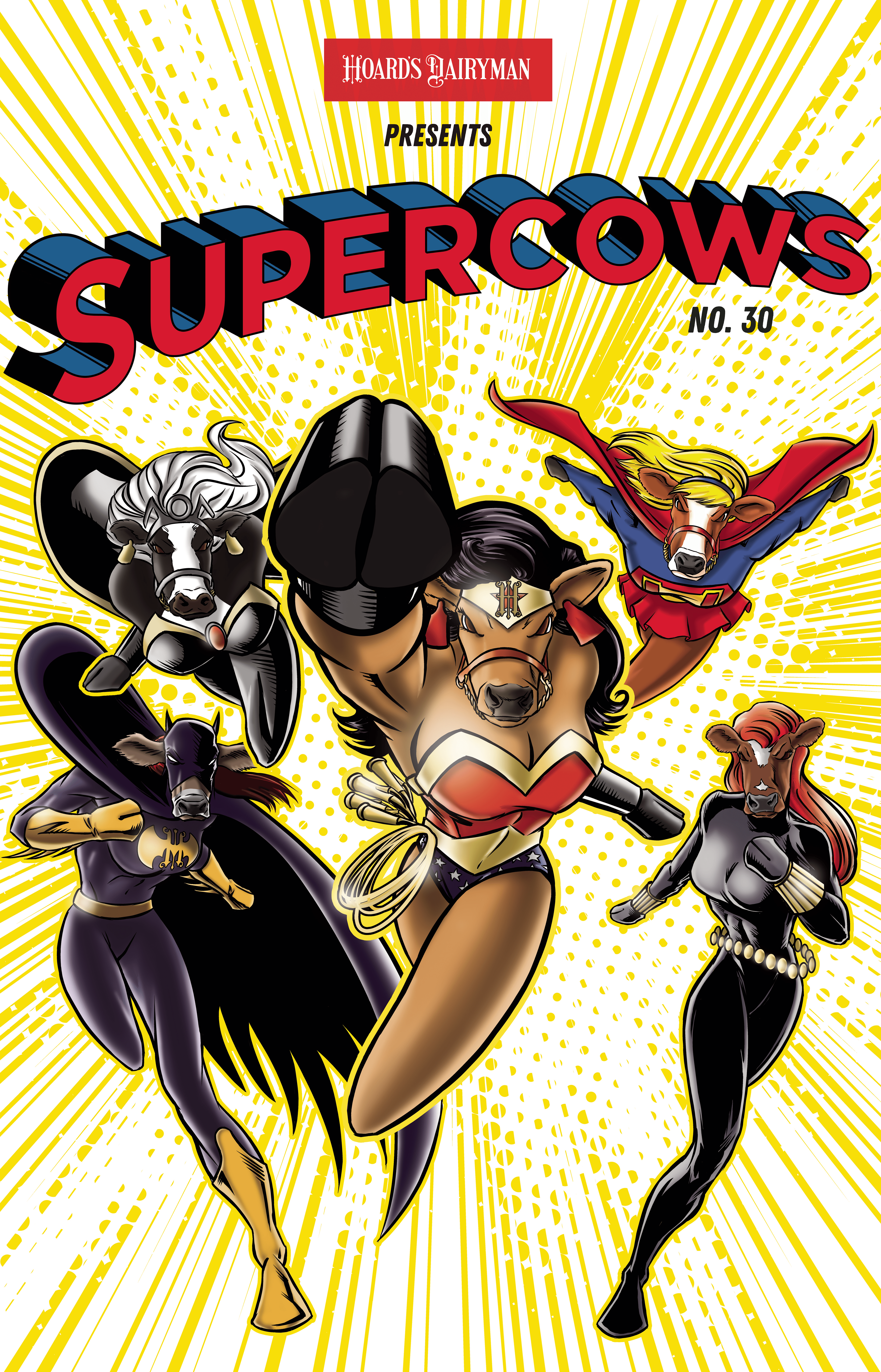 Superheroes were immensely popular in 2018 and so were our Supercows.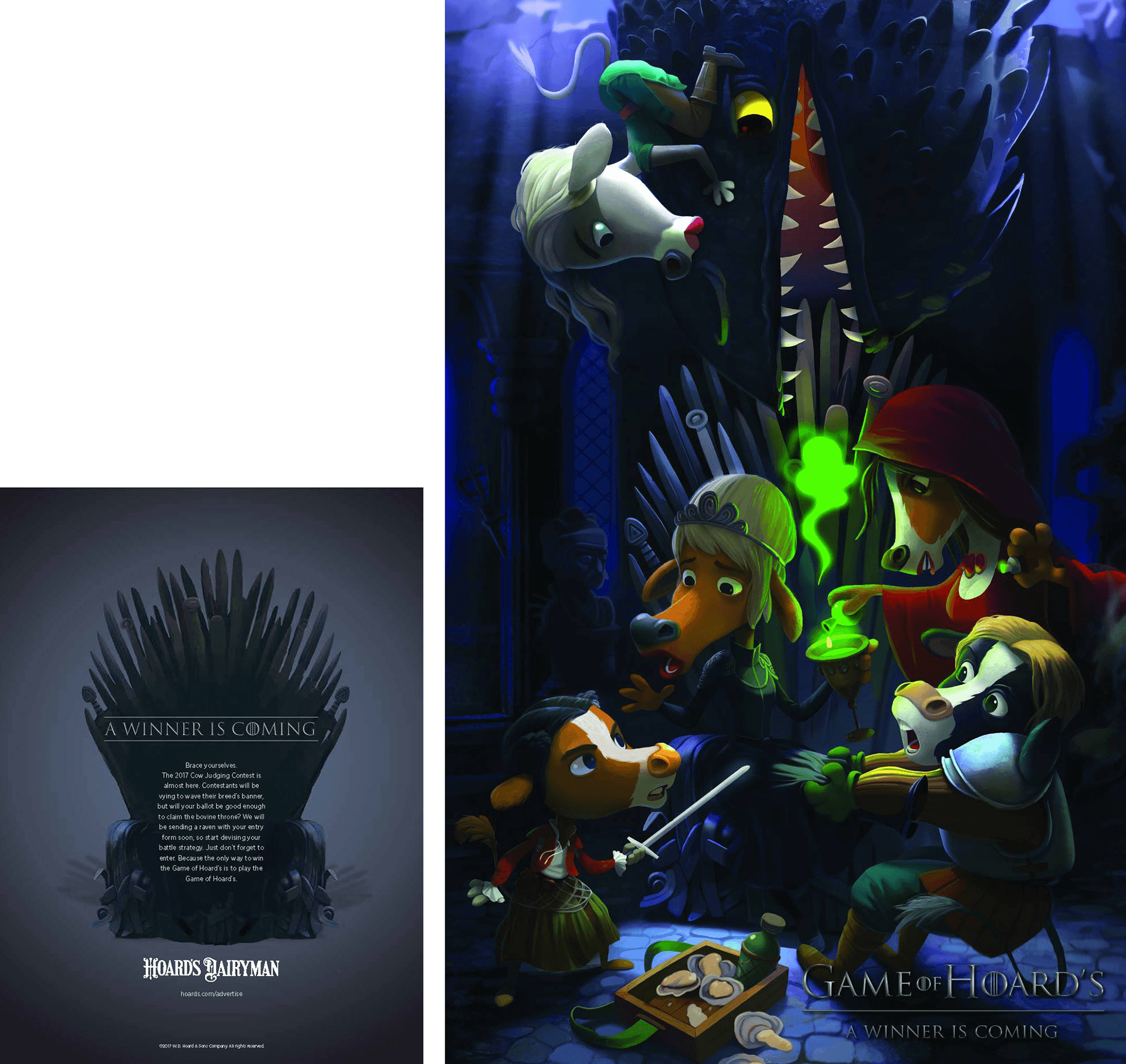 2017 featured strong female characters vying for the throne in the Game of Hoard's teaser ad and poster.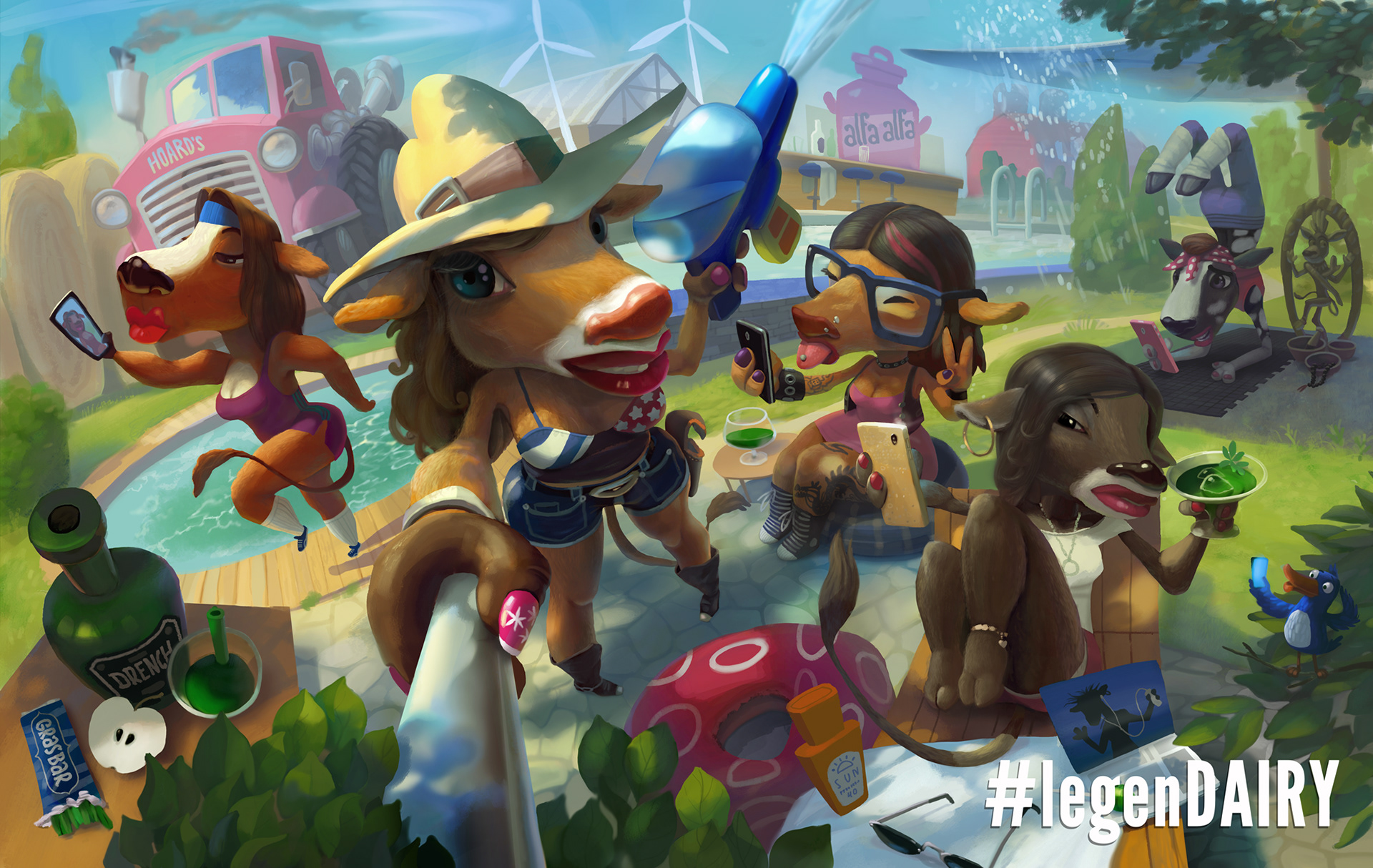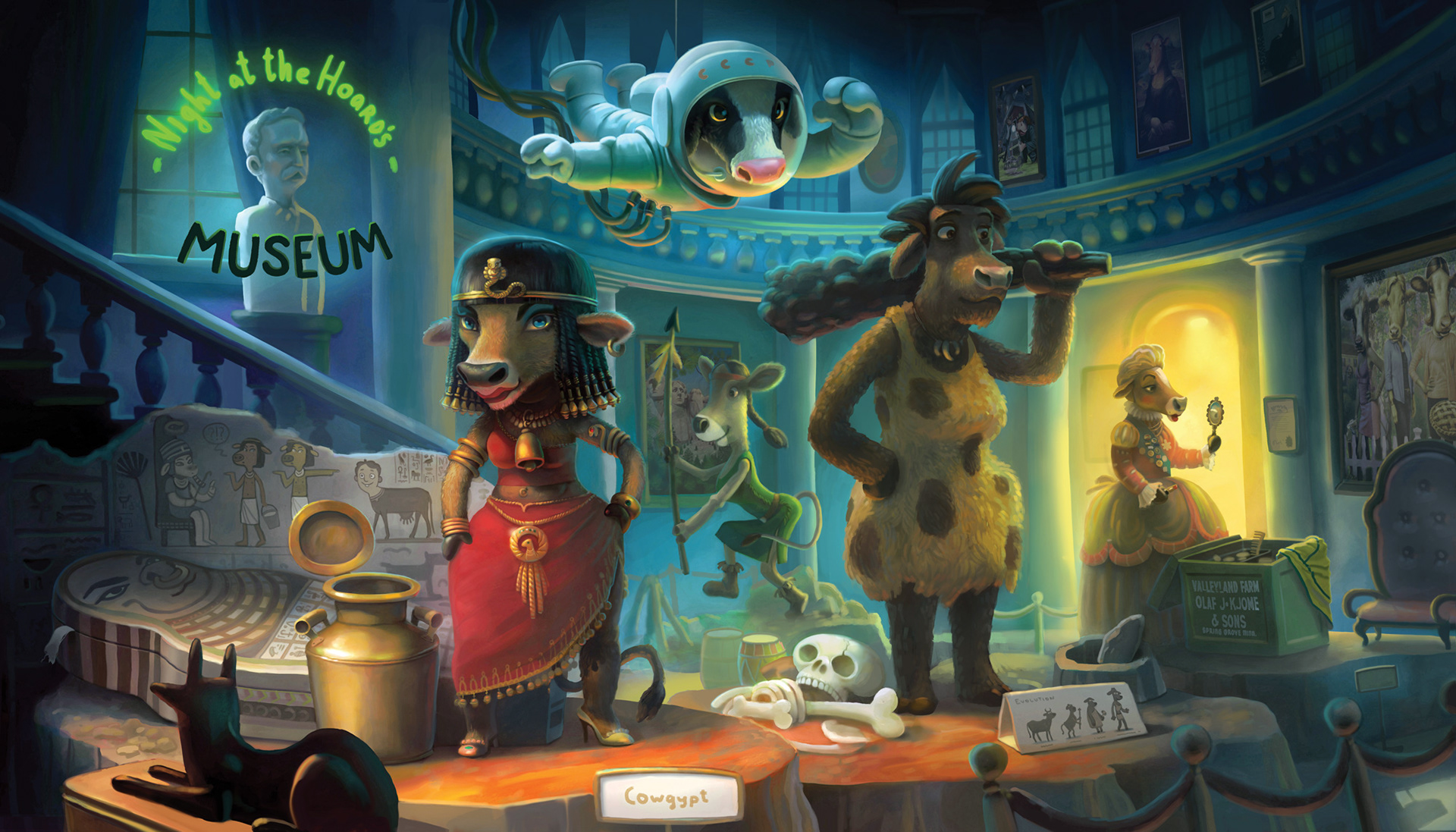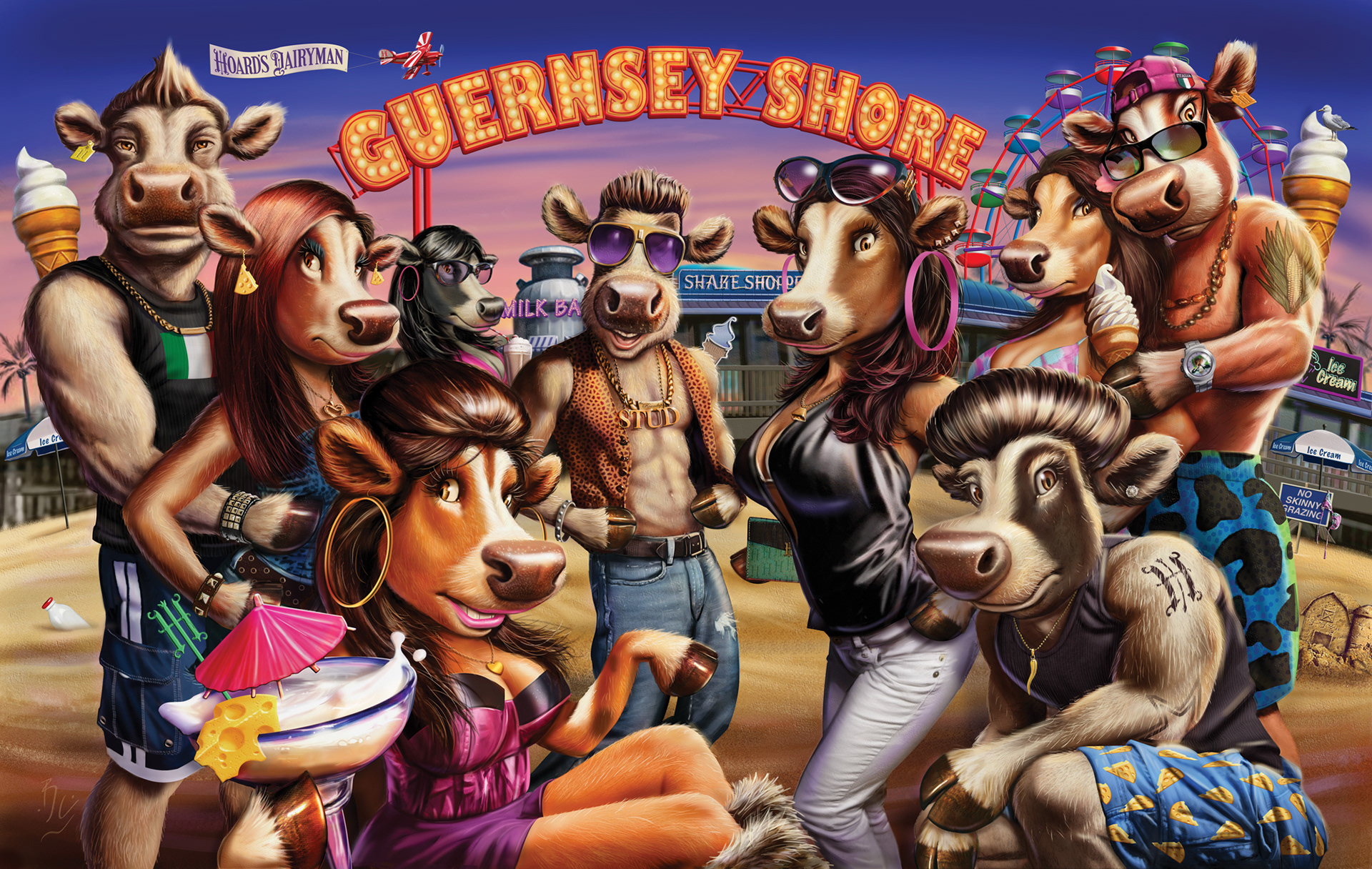 2013 was all about tattoos and designer bags on the Guernsey Shore. The posters were sent to media buyers for agrimarketing agencies and included temporary tattoos with Hoard's iconic H logo.
Illustrator: Bill Cigliano